Pre plan and/or pre pay
We plan for holidays and most financial investments, we plan for retirement and yet so many of us do not plan for our own farewell. We must acknowledge the thinking of our own farewell is not easy, but so many grieving families can testify to the added stress and pain of not knowing what their loved one's wishes were and having to find the funds to pay for a funeral.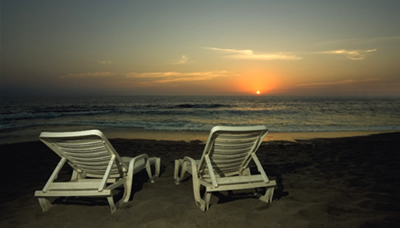 By planning your funeral arrangements in advance you will be assured your funeral wishes are carried out, saving your family the extra burden of having to make decisions during an already emotionally challenging time. Should you choose to pre plan and pre pay your funeral expenses, it further relieves your grieving family of the financial burden of finding funds to cover these expenses.
Government legislation allows funeral pre payments of up to $10,000 per person (not that a funeral should come to that much) and this is not asset tested. Planning for the inevitable is an option more and more people are choosing either for themselves or for a loved one in care. Newberry's pre paid provider is with Bank of New Zealand Client Fund Services.
You can begin this peace of mind planning process by contacting us for a Peace of Mind pack. Just contact us on 438 2644, we can post it out or have a chat; either at our place or yours. We promise you information, and it will be obligation free.
Qualifications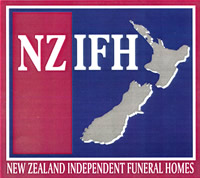 Newberry's is proud to be a member of N.Z.I.F.H.. We left the F.D.A.N.Z as we felt it was being run by the bigger companies owning several funeral homes and answering to many shareholders. We felt that the focus of caring had shifted and that grieving families became funeral "numbers" with pressure being placed on a family to spend more to ensure budgets were met by expensive funerals, therefore shareholders satisfied.
Newberry's joined the "Independents" because they are owner operated within their own communities, recognize the excellence in having qualified funeral directors and embalmers working within each independently owned funeral home. The "Independents" have high expectations of professionalism, a high quality code of ethics; your assurance of an uncompromised high level of service and standards.


N.Z.I.F.H demand members have a fully qualified Funeral Director and a fully qualified Embalmer on staff. Once qualified (Licensed), (eighteen months intensive training for each course) they are then required to hold Practising Certificates which are renewed every three years on registered evidence of on going training and updating skills.
Qualified Funeral Directors are fully conversant in every aspect of funerals, the associated cultural and religious beliefs and rites and undertake a rigorous eighteen months of training and practice in the Funeral Home and at Welltec, a learning institution located in Wellington where they spend several months undergoing the theory side of Funeral Directing.
At Newberry's, one of the owners is qualified in both Funeral Directing and Embalming. We have three Funeral Directors also holding University Degrees in Psychology, of which two also hold a Master of Science degree. Newberry's also has a monumental mason with 22 years experience on its team. See us for all your headstone and plaque requirements
Qualified Embalmers
N.Z.I.F.H. and N.Z.E.A. insists on a rigid code of conduct and practices at all times. Licensed Embalmers must also attend regular workshops to keep their embalming skills up to date and learn new tried and true techniques with modern day embalming. At Newberry's, respect and dignity is paramount to each house guest. This could be our own mother, father, sister, brother; therefore each house guest is treated as "one of our own".